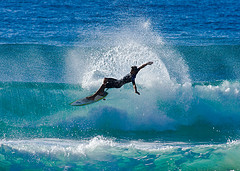 It has been six weeks since I have posted my last reflective post. During those six weeks, I have attended NECC, the Laptop Institute at the Laussanne Collegiate School in Memphis, and a workshop given by Darren Kuropatwa at the Mary Institute and St. Louis Country Day School. At the end of these travels, I needed to back away from the immediacy of Twitter and time I need to create a post to spend both me time and family time.
I have been busy getting ready for the challenges of the upcoming school year. Over the next few weeks, it will become apparent what my two major projects, the ying and the yang, are for the upcoming year. After having the opportunity of meeting with our new faculty and spending more significant time with our new Middle School faculty, I am really excited about the possibilities for the upcoming year. Our new, younger teachers are coming into the school with skills and experiences that are deeper than in previous years. Many of them already have had experience with collaborative and visualization tools, blogs, Google Earth, and Google Sketchup. At my lunchtime conversations, the ideas are already beginning to flow fast and furiously. I know that I will have to be nimble to keep riding the surge.
I look forward to sharing our stories, my thoughts, and the obstacles that we encounter along the way during the upcoming year.  I am looking forward to the wild ride.
photo by Michael Dawes, (http://www.flickr.com/photos/tk_five_0/2552735149/in/set-72157603981985725)