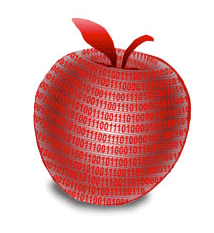 On Saturday, March 6th, I had an opportunity to experience and live the future conferences. For eight hours, TEDxNYEd provided an opportunity to focus on learning, education and transformation, rather than being at a conference focused on tools and skills. This difference is significant and should become the standard for which we aspire too. Technology needs to become an eco-system, not a thing. EduCon seemingly has the same focus, but so far, I have only been able to experience EduCon virtually, not in person. For both conferences, the focus is on starting and igniting conversations and creating plans for actions.
At TEDxNYEd, I purposefully ditched the tethering technologies in my life, laptop, cellphone, and Twitter and went to the conference armed with a simple notebook and pen. I chose to do this to permit myself on the thoughts, ideas, questions, and the people at the conference attendees and fourteen speakers who challenged and engaged us. Starting with Andy Carvin through to Chris Lehmann, all of the speakers provided great fodder for thought, reflection, and conversation. The variety of presentation styles kept the day hopping and full of surprises. I enjoyed the flow and appreciated the breaks between groups of presentations, which provided time to decompress or engage others in conversation, question, and challenge each other about the ideas, presented in during the previous session. In this case, being untethered allowed me to immerse myself fully in the experience and play and cultivate the thoughts, rather than focusing on updating and responding to others.
I want to thank the organizing committee of TEDxNYEd for planning such a wonderful event. They should be proud of what they created. It was also wonderful to connect with old friends such like Andy Carvin, Will Richardson, and Sheryl Nussbaum-Beech. The social events allowed for me to reconnect with newer friends such as Matt Scully, Keith Jarrett, and Susan Carter-Morgan. Lastly, were the opportunities to put names to faces with people with whom I have connected.
Most importantly, I got to spend time with my webcast partners, Alex Ragone and arvind grover. Culminating an online relationship for the past five years, first as a consumer of the webcast and then as an active collaborator and junior member of the team, we have explored many of the same topics. I know that the ideas investigated at TEDxNYEd will continue to shape and guide our conversations for months ahead, just like our conversation about disruption did last year. I look forward to these conversations on 21st Century Learning.
Lastly, on a personal note, I want to further thank Alex Ragone for his generosity and hospitality. Even though we did not meet face to face until he picked me up at the airport at 10:00 p.m., he showed me how deep the relationships forged online when like minded people are able to connect can be.
As I am reflecting on the sessions and reviewing my notes, I am excited with sharing the various lessons and challenges brought forth by the presenters. I hope that I will be able to share the thoughts visions and challenges and my potential solutions with you. The next few weeks will be busy as I try to share my experience with you.